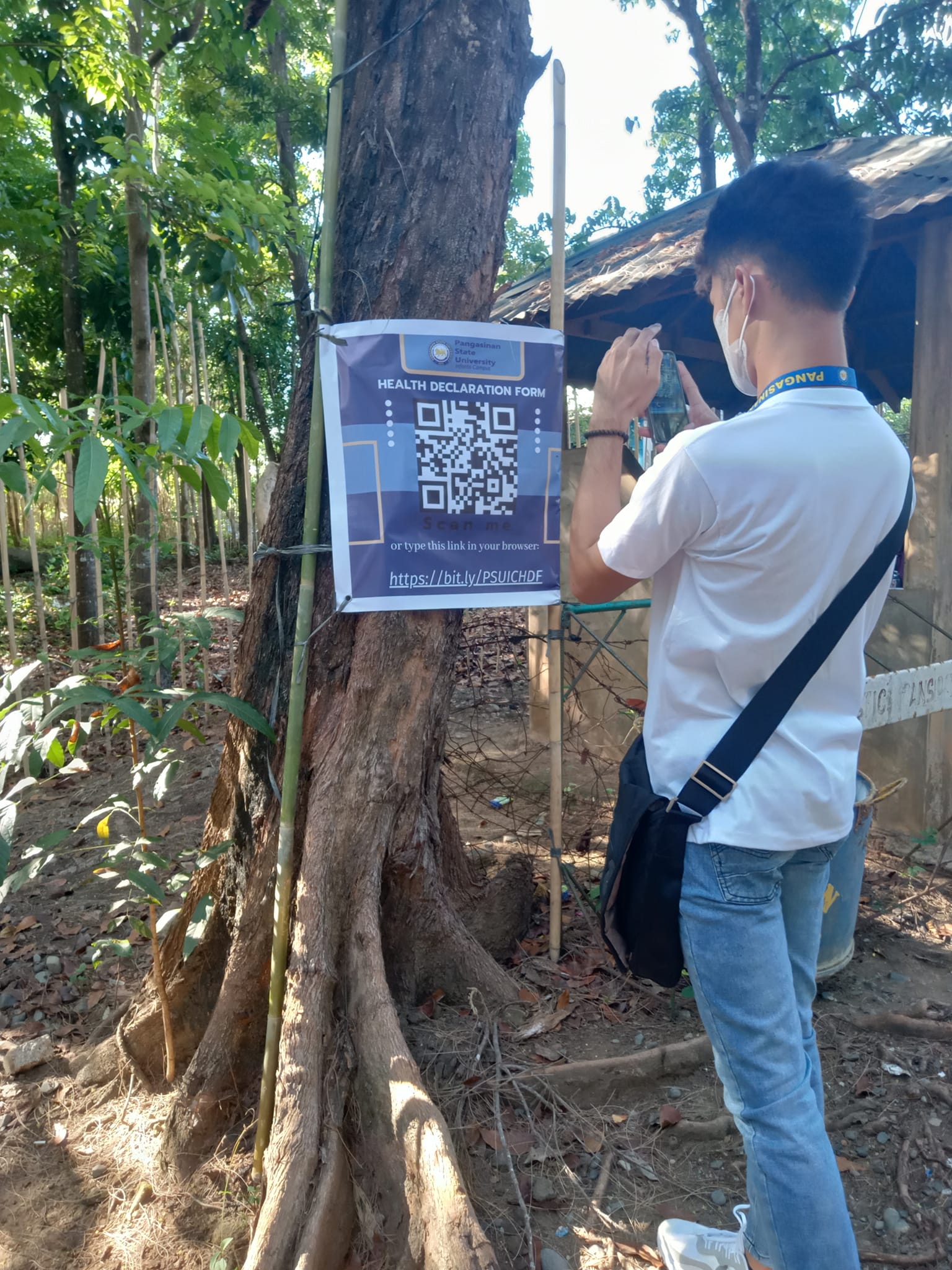 Limited face-to-face classes begin on April 25, 2022, at Pangasinan State University-Infanta Campus. For the first time in two years, PSU Infanta students have returned to the campus. A flag ceremony was held at the opening of the limited face-to-face classes, which were attended by employees and then followed by a proper lecture. Prior to this, faculty and non-faculty staff prepared for the limited face-to-face classes to guarantee the safety of employees as well as the fifteen (15) second-year Bachelor of Science in Agriculture (BSA) students who were set to enter the campus on the first day.
Students followed the COVID-19 pandemic safety protocol before entering the campus. The ICTMO Coordinator prepared a QR code for contact tracing, with temperature monitoring, vaccination card presentation, and then attendance as evident. Before the students can enter their classroom, they must first proceed to the waiting area. They stayed in the student lounge for their vacant hours and lunch, and maintained social distance.
"It's thrilling since it's our first time encountering a face-to-face class as college students. But, it was also pleasant since we got to know each other as classmates and met our instructors in person. There is more to learn in a classroom setting than in an online class," one of the BSA-II students said.
Bernadeth Meru
News Editor